Support disengaged students to overcome their challenges and succeed at their studies. Adapt to ongoing changes in student retainment and progression, utilising our insights to inform the right decisions.
We reduce attrition through 24/7 support services and the proactive management of in-bound and out-bound student engagement communications.
18,000 students in England, Wales and Northern Ireland withdrew from university between September and February 2022. That´s 4,000 more than the same point the year before. Not only did this affect these students lives, but the loss of tuition fees is in the multi-millions.
Student Loans Company, 2022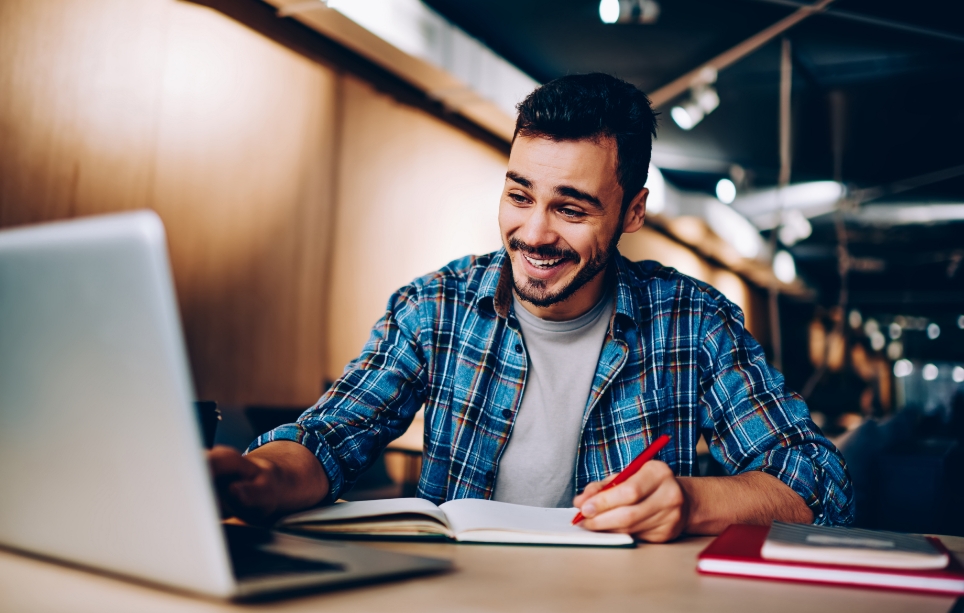 How it works
Build your capacity to recognise early warning signs and provide early interventions – to help your students engage with and thrive at their studies.
We'll work as a fluid extension of your team, responding flexibly at peak times, such as the start of term and exam periods, to meet the needs of home, international, minority and online audiences.
24/7 inbound student support
Make the most of our 24/7 student support service to reduce enquiry backlogs and support your students when they need it. Utilising their channels – including WhatsApp, live chat, email, phone and video – we'll resolve issues on-the-spot and signpost to the right student support teams.
Outbound student support
Deliver the right interventions at the right time to help your students connect with the opportunities that count for them. We're experts at identifying target student groups from historic withdrawal data, proactively checking-in with them to increase positive engagement.
Student experience insights
Gain the insights you need to inform real-time interventions, as well as broader student experience and success strategies. We'll track every interaction in our UQ Platform. Understand trends in student feedback and the challenges faced through weekly reports.
Swift implementation
We can implement UniQuest Retain in days, so you can get on top of unprecedented student demand, wherever you are in the academic year. Make the most of our four-week service packages, tailored to meet your unique needs.
"
UniQuest's ability to scale up quickly allowed us to support students in ways we wouldn't have been able to do otherwise.
Sophie Turnbull, Head of International Office, University of the West of England, Bristol
"